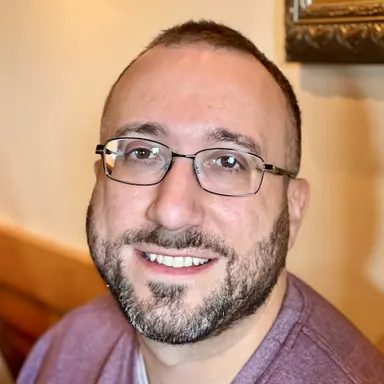 John
Datserakis
Hey there! My name's John Datserakis and I'm a Senior Software Engineer from Boston's North Shore. Right now, I'm building some cool stuff over at Mailgun.
I'm all about sharing knowledge and contributing to the community, so I like to write open-source code. You can check out my latest projects over on my GitHub page. If you're interested in reading up on my development notes, be sure to visit my blog!
I'm constantly working on new and exciting projects, and my latest creation is a simple game called Find the State. It's a fun challenge where you have to locate all of the States in the contiguous USA on a map.
If you would like to connect, feel free to drop me a line at johndatserakis at gmail dot com. And if you really like this site, you can even fork it - it's completely open-source and built using React, TypeScript, and Next.js.
Got a question or need some support on a commercial app of mine? No problem - just shoot me a message at johndatserakis at gmail dot com and I'll be happy to help!
A peek at a few of my projects...